Slow Speed Leads to Lost Visitors
Speed is a Ranking Factor on Google
Remove Website Malware
We safely remove any malicious code in your website file system and database.
Clean The Infection
Remove any malicious code and malware links in your source code.
Strengthen Security For Future
We plug the loopholes which caused the issue in the first place to prevent future attacks
How do we speed up your website
Images are the major contributors to size increment of a given webpage.If you manually optimize the images using Chrome PageSpeed Insights extension or Photoshop or any other tools, the process will take a long time. So , here we comes we have special mechanisms to optimize all of your images without compromising on the quality.
If you run your website through Google PageSpeed Insights tool, you will probably be notified about minimizing the size of your CSS and JS files. We Reduce the number of CSS and JS calls and the size of those files​ to improve the site-loading speed.
Compressing files on your local computer can save a lot of disk space. Similarly, for the web, we use GZIP compression. This maneuver will dramatically reduce the bandwidth usage and the time it takes to gain access to your website. GZIP compresses various files so that whenever a visitor tries to access your website; their browser will first have to unzip the website. This process brings down the bandwidth usage to a considerable extent.
Deleting unwanted data from your database will keep its size to a minimum and also helps in reducing the size of your backups. It is also necessary to delete spam comments, fake users, old drafts of your content and maybe even unwanted plugins as well as themes. All of this will reduce the size of your databases and web files, and thus speed up WordPress
We have advanced caching plugins which makes the complex tasks of adding caching rules to your website elements easier. Combining such plug-ins with advanced caching mechanisms could help you better the loading speed of your website and ultimately speed up your WordPress considerably.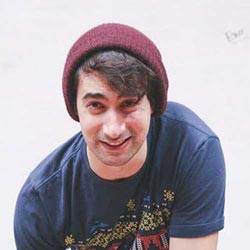 "Recently our web portal was invaded by an unknown malware which caused the serious damage to our website. After approaching to WP Security, they remove website malware within 46 Hours & our website was running back on the tracks."
"They money they charged me was worth the service they gave me."
"They are good at what they do my website was infected ,They remove my website malware within several hours. Support team is quite remarkable"